Medicare Coverage With Empire
You can choose a Medicare Advantage or Medicare Supplement plan to help cover what Original Medicare‡ (Parts A and B) does not. The first step is figuring out what type of Medicare plan best meets your health needs and budget.
Understand Your Medicare Plan Options
Medicare Supplement Plans
Medicare Supplement plans, also called Medigap, help cover deductibles, coinsurance, and copays that Original Medicare‡ doesn't cover.
With a Medicare Supplement plan, you can see any doctor who accepts Medicare patients. You can also purchase a prescription drug plan to help pay for medications.  
Medicare Part D
If you only need prescription drug coverage, Empire offers standalone Part D plans.
You can also purchase a prescription plan in addition to your Medicare Supplement plan, but remember, most Medicare Advantage plans already cover medications.
Learn more about prescription drug plans 
Medicare Dental And Vision Plans
The majority of Medicare Advantage plans include dental, vision, and hearing care.
Find Options Available In Your State
If your state isn't listed, visit www.bcbs.com for other coverage options.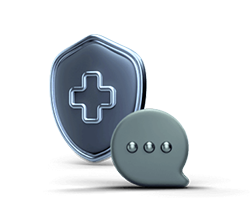 Attend a Free Medicare Event
Sign up for a free Medicare event to learn how Empire Medicare plans help cover costs that Original Medicare‡ doesn't. You can attend a virtual Medicare webinar. Or, if you prefer, come to a live seminar in your area where a Medicare licensed agent will be present to answer your questions.
Find An Event
‡ Original Medicare: Part A (Hospital Insurance) and Part B (Medical Insurance).
Empire BlueCross BlueShield is a Medicare Advantage plan with a Medicare contract. Empire BlueCross BlueShield is a SNP plan with a Medicare contract and a contract with the state Medicaid program. Enrollment in Empire BlueCross BlueShield depends on contract renewal.