Does Medicare Cover Dental And Vision?
Regular eye exams and teeth cleanings can help you stay healthy by catching issues and illnesses early, before complications develop. However, Original Medicare‡ doesn't cover routine dental or vision care. That means if you need a routine teeth cleaning or an eye exam for contacts or glasses, Medicare will not pay for it.
Dental And Vision Coverage Options With Empire
If you have a Medicare Advantage plan, you may already have dental and vision coverage. Routine dental, vision, and hearing care are included with the majority of Medicare Advantage plans. These plans also have options to increase your dental and vision coverage.
Learn more about Medicare dental coverage 
Anthem Extras Dental And Vision Coverage
Anthem Extras packages include dental and vision coverage or dental only, to complement your existing Medicare Supplement plan. Each dental package offers a different level of coverage, ranging from routine care to insurance for root canals, crowns, fillings, and more. 
The package options range from Standard to Premium Plus, with Standard being the lowest cost option.
The Standard package includes: 
Note: These prices apply to in-network providers only. Dental and vision packages are not available in every state.
Our Dental And Vision Network
Dental And Vision Care And Costs
Even dedicated flossers need dental cleanings to prevent long-term plaque buildup. Learn more about how coverage helps with the costs of caring for your teeth.
Eye exams can reveal early symptoms of stroke, heart problems, and diabetes. Learn more about how coverage helps with the costs of vision care.
Learn More About Medicare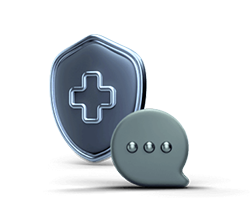 Attend a Free Medicare Event
Sign up for a free Medicare event to learn how Empire Medicare plans help cover costs that Original Medicare‡ doesn't. You can attend a virtual Medicare webinar. Or, if you prefer, come to a live seminar in your area where a Medicare licensed agent will be present to answer your questions.
Find An Event
‡ Original Medicare: Part A (Hospital Insurance) and Part B (Medical Insurance).
Empire BlueCross BlueShield is a Medicare Advantage plan with a Medicare contract. Empire BlueCross BlueShield is a SNP plan with a Medicare contract and a contract with the state Medicaid program. Enrollment in Empire BlueCross BlueShield depends on contract renewal.