Medicare Advantage Plans In New York With Empire
Medicare Advantage (Part C) plans can combine Medicare Parts A, B and D and include extra benefits to give you more than just Original Medicare. 
Medicare Part C Coverage
Medicare Advantage plans (Medicare Part C) offer broad healthcare coverage in one convenient and low-cost plan. These plans include all the coverage of Original Medicare (Parts A and B) along with extra benefits you won't get with Medicare alone. Depending on where you live, our Medicare Advantage plans include Part D prescription drug coverage and benefits for dental, vision, and hearing care. 
Medicare Advantage HMO And PPO Plans

Our Medicare Advantage plans are either health maintenance organizations (HMO) or preferred provider organizations (PPO). We have a leading network of doctors and hospitals, and we constantly work with them to lower costs of care.
Empire MediBlue HMO
With a Medicare Advantage HMO plan, you'll choose a primary care physician (PCP) whom you'll see for check-ups and regular exams. Your PCP can also help you find the right specialists when you need them.
Empire MediBlue PPO
With a Medicare Advantage PPO, you can see any doctor or specialist in the plan without a referral. You can also see doctors outside of the plan but the services may cost more.
Medicare Advantage Special Needs Plans 
Special Needs Plans (SNPs) are Medicare Advantage plans for people living with certain medical conditions, or those with low incomes. Empire doesn't currently offer Chronic Condition SNPs, but we have Dual Eligible SNPs if you have both Medicare and Medicaid. Our SNPs support you with extra benefits and coverage.
Benefits With Empire Medicare Advantage Plans
Many of our Medicare Advantage plans include coverage for dental, vision, hearing, and prescription drugs. They may also offer other valuable benefits that help with everyday health and living.  
No-cost fitness benefit
Fitness membership with SilverSneakers©
Over-the-counter (OTC) benefit
Coverage for OTC health products
Transportation
Rides to health-related appointments
Personal emergency response system (PERS)
Contact a caregiver or emergency services at the push of a button
24/7 telehealth visits
Connect with providers by computer, tablet or smartphone in the convenience of your home
Is A Medicare Advantage Plan Right For You?
Here are some things to consider when trying to determine if a Medicare Advantage (Part C) plan may best fit your needs. 
---
You have Original Medicare Parts A and B, but no other coverage outside of that.  


You want coverage for dental, vision, hearing, and prescription drugs.  


You want a limit on how much you will pay out of pocket.
---
You have healthcare coverage from a union or employer that helps pay for what Original Medicare doesn't cover.  


You plan to buy a separate prescription drug plan (Part D) to complement Original Medicare.  


You are not worried about paying for what Original Medicare doesn't cover.
Switching Medicare Advantage Plans

Everyone wants a Medicare plan they like enough to keep for the long run, but sometimes health needs change. Plan coverage areas and benefits can also change from time to time.
If you need to change your Medicare Advantage plan, we can help. There are also certain times each year when you can change your plan and special circumstances that allow for a plan change.
Learn More About Medicare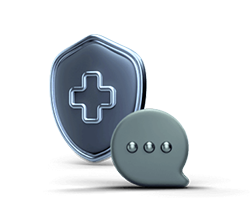 Attend a Free Medicare Event
Sign up for a free Medicare event to learn how Empire Medicare plans help cover costs that Original Medicare doesn't. You can attend a virtual Medicare webinar. Or, if you prefer, come to a live seminar in your area where a Medicare licensed agent will be present to answer your questions.
Find An Event
‡Original Medicare: Part A (Hospital Insurance) and Part B (Medical Insurance).
Empire BlueCross BlueShield is a Medicare Advantage plan with a Medicare contract. Empire BlueCross BlueShield is a SNP plan with a Medicare contract and a contract with the state Medicaid program. Enrollment in Empire BlueCross BlueShield depends on contract renewal.