Medicare Part D Blue Rx Plans With Empire
Empire offers Medicare Part D plans with excellent coverage and low monthly premiums. Blue Rx is a partnership between Empire BlueCross BlueShield, Excellus, and HealthNow. Our plans are available in every county in New York.
Compare Empire Part D Plans
What does Medicare Part D cost?
Finding the right Medicare Part D prescription drug plan is important for your health and budget. Your Medicare Part D costs are affected by the medications you take and the drug tier they fall into. Most prescription drug plans have five tiers of drugs, with generic drugs falling into the lowest and least expensive tiers. The Medicare Part D coverage gap is another important factor in understanding your costs. Find out more in our detailed article on Medicare Part D costs.
Learn More About Medicare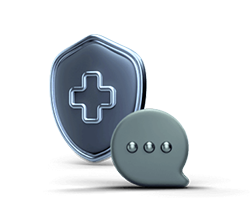 Attend a Free Medicare Event
Sign up for a free Medicare event to learn how Empire Medicare plans help cover costs that Original Medicare doesn't. You can attend a virtual Medicare webinar. Or, if you prefer, come to a live seminar in your area where a Medicare licensed agent will be present to answer your questions.
Find An Event
‡Original Medicare: Part A (Hospital Insurance) and Part B (Medical Insurance).
Empire BlueCross BlueShield is a Medicare Advantage plan with a Medicare contract. Empire BlueCross BlueShield is a SNP plan with a Medicare contract and a contract with the state Medicaid program. Enrollment in Empire BlueCross BlueShield depends on contract renewal.